Interior Design Tips for 2022 from a Colorado Springs Native
Interior Designer, and Colorado Springs native, Katie Gonzalez has been in the design business for over 10 years. She has quickly emerged as one of the premier designers in Colorado Springs and a sought after advisor in the luxury home design market. Today, Katie has agreed to give us a run down on what to watch for in designing a home in 2022, her "go to" design tricks, and what she believes every house needs.
1. What do you see emerging as the best design ideas for 2022? What trends will you be glad to see go?
In 2022, I'm excited to see the trend of monochromatic gray tones and sharp black and white contrast shift to a less extreme middle ground, one that embraces warmer earth tones, organic material, and a more calculated use of contrast; think warmer cabinetry instead of all white kitchens, wallpaper to add interest, and color-contrasted trim.
2. How do you think the pandemic has changed what homeowners want in the design of their homes?
All the time we have spent at home during the pandemic has prompted a design renaissance. People have had a lot of time to focus on their surroundings and many have concluded that a beautiful home aesthetic is worth the investment. In addition to the appearance, we are demanding a lot of functionality from our homes. From remote learning to working from home, the right design can maximize every square foot to serve a purpose.
3. How do you navigate between renovating a house so that it feels relevant and updated but not trendy?
The key is to not go too heavy handed with trends (we all remember the "Tuscan" phase that swept through Colorado Springs in the early 2000s). Pick up some trends you like but make sure it will age and evolve with grace. For example the modern farmhouse is such a trend right now and if it is done with restraint it can be timeless, but too many barn doors tip the scale to themey.
4. What are some of your favorite "go to" resources when you are designing a space?
I believe in a hi-low design model, spending where it is really going to make a splash and saving where you can. I order a lot of curated pieces for clients through my business and love scoring accessories from Homegoods and finding some great deals at Platte Furniture here in town. We also have an amazing art scene in Colorado Springs, I am obsessed with Kreuser Gallery and Gallery 44. They have an impressive selection of original art at a variety of sizes and price points.
5. What are your "top fives" that you think every house needs?
Good Layout - Whether that means knocking down a few walls or just designing the furniture plan, starting with a good layout can maximize your space functionality and make a room feel so much bigger
Good Paint - it is the cheapest and most dramatic way to have an impact, choosing a light neutral shade throughout the living spaces can immediately make a home feel more cohesive, brighter, cleaner and new.
Good Lighting - it is the jewelry in any space and can immediately elevate your style. Also, lamp lighting is crucial, even if you have good overhead light the softness of ambient lamp light can do so much for a space.
Art - As mentioned above we have great local resources and a good art collection brings so much to a space, color, conversation and personality.
Personal Touches - The most interesting spaces have a backstory, sentimental art, a funny note from a child in a frame or coffee table books from places you have traveled. Your space should reflect you and your story.
Thank you Katie! And make sure to check out Katie's website at https://www.kgdesignco.net/ and you can follow her on Instagram as well at @kgdesignco, where Katie and her team share their project photos, design ideas and products they love.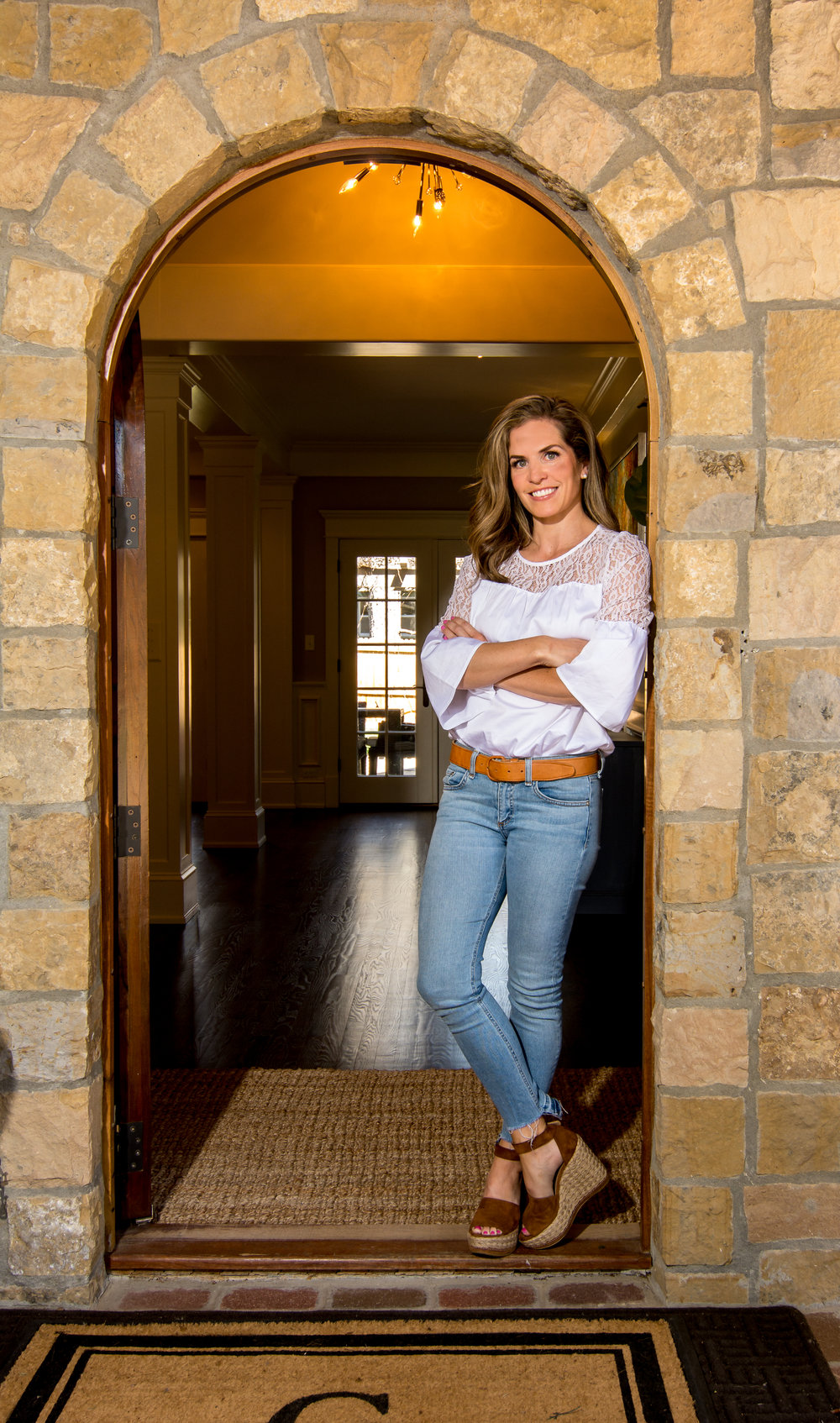 Posted by Clement Marzolf on
Tags